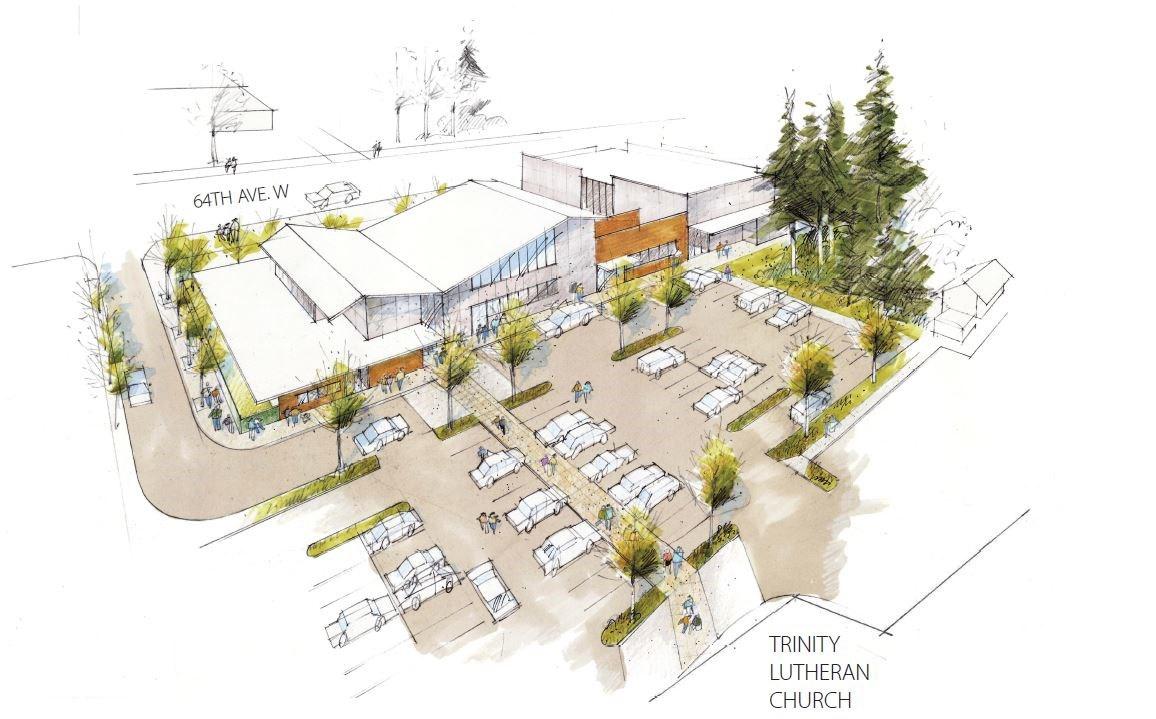 The Center In Lynnwood
The Center is a secure and encouraging place where youth, senior citizens, and their families find social, emotional and physical wellbeing, create a sense of community and serve others in need.
Volunteers of America Western Washington is proud to have Rick Steves as Lead Donor and land donated by Trinity Lutheran Church.
Services planned to be provided by a partnership with Volunteers of America Western Washington, Lutheran Community Services and Boys & Girls Clubs of Snohomish County.
An Exciting Model that Engages Communities and Serves Neighbors
Vibrant hub fostering community and building new opportunities for families and individuals
Multi-cultural, inter-generational center focused on prevention
Powerful multi-use facility that addresses a service void and empowers volunteers
Serves and transforms a community of high population density and significant poverty
Broadly accessible on foot and via bus
Vital location for an Early Childhood Education and Assistance Program (ECEAP) preschool
For more information on VOAWW's Center or how you can be more involved, please contact us at info@voaww.org.

VOAWW Neighborhood Service Center Booklet
VOAWW Neighborhood Service Center Article - Everett Herald